The season 3 premiere of Rick and Morty was terrifying. It strongly implied that Jerry Smith would not be in a single further episode that year. Thankfully, the trailers have indicated we're getting at least one more second of him, so the season may be redeemed.
Sadly, I've heard a lot of people are excited to see him gone. I'll agree that his life's conflict – particularly his doomed marriage – have a high sadness-to-cleverness ratio, as opposed to the value of 1 that the series is known for. But Jerry in himself is immensely lovable.
Who else will have a mind open enough to enjoy two notes on the radio being labelled "human music"?
He was the first to play an app downloaded by thousands of people.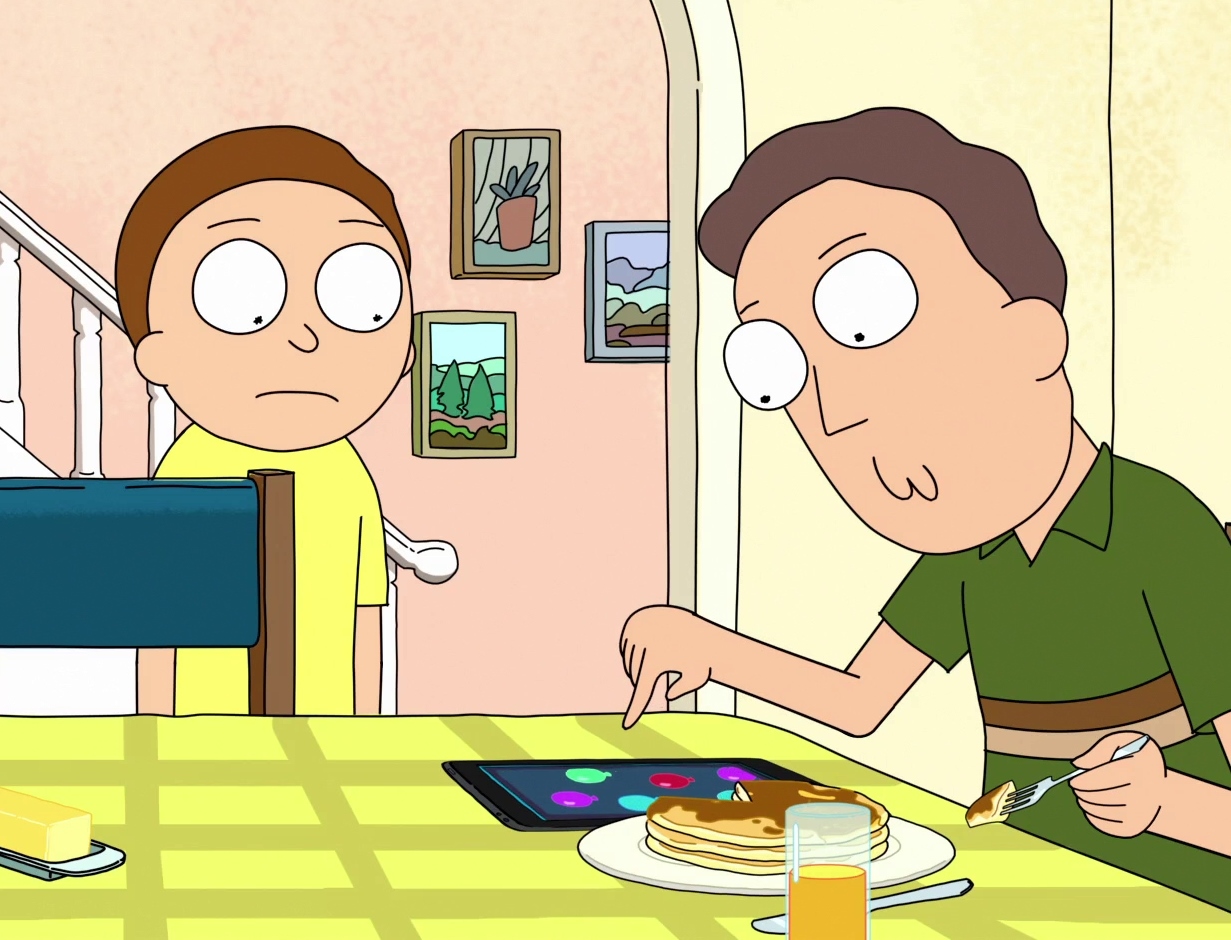 He's just too adorable.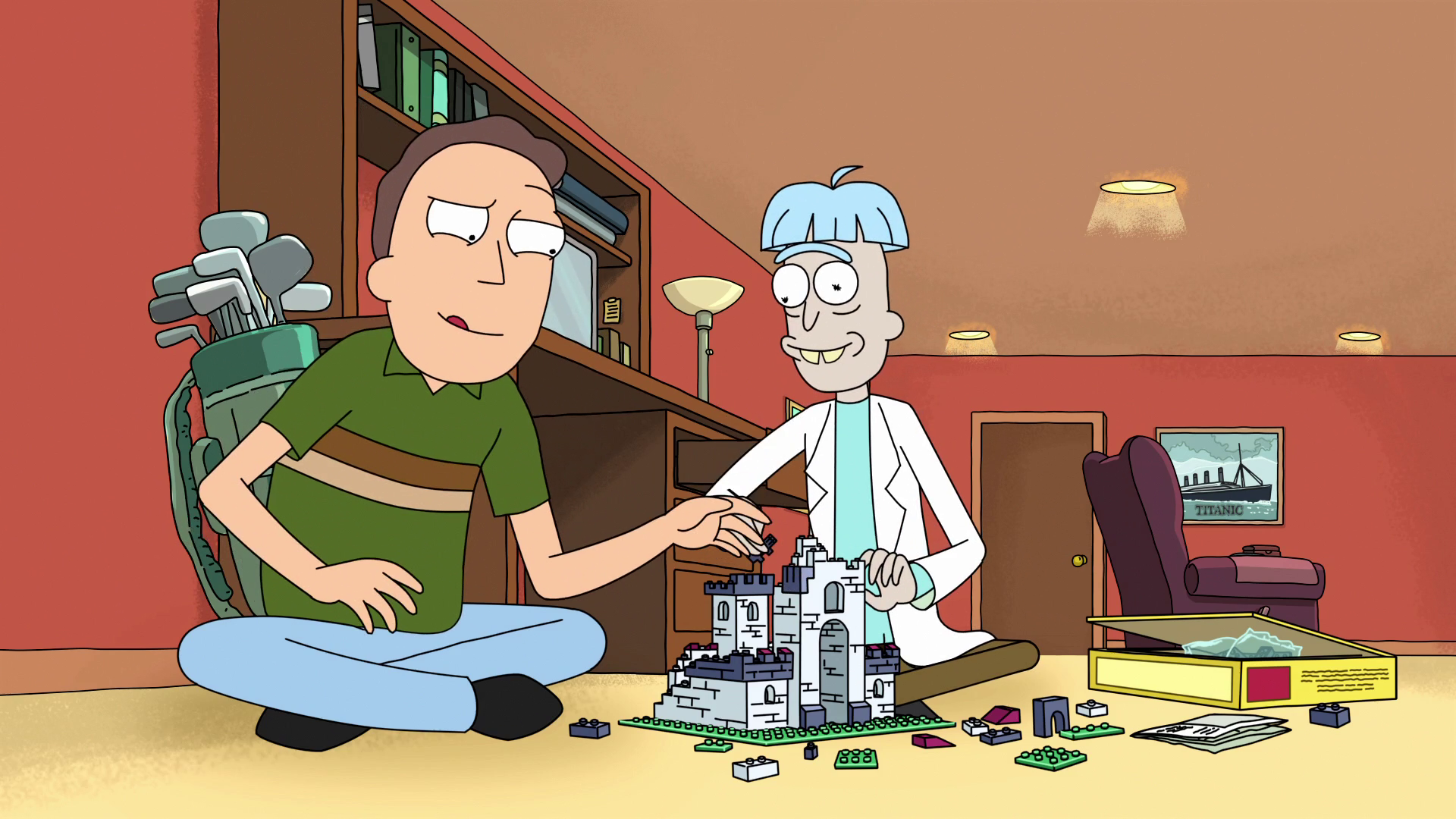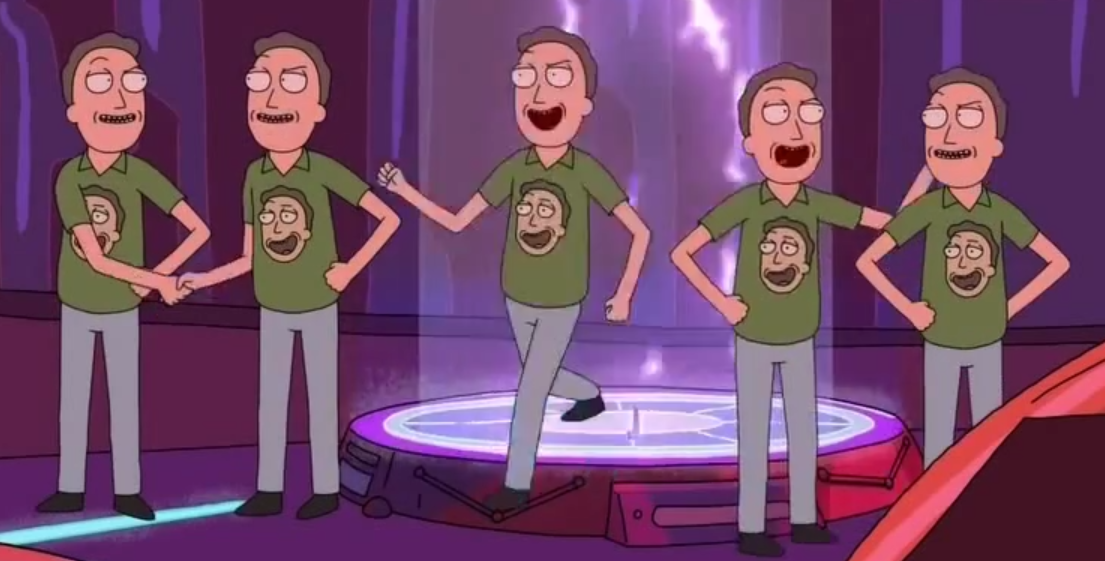 "I love doing cocaine with you too, Johnny Depp!"
I'm glad Jerry gets a break from the hellhole that is the Sanchez family, but I sure hope he lives. That one more appearance by him could easily be the episode he dies. But you do die, I'll remember you Jerry, and all our good times.